OLIVIA
ALEXANDER
MEET THE
FOUNDER
MEET THE FOUNDER
Our namesake, Kush Queen…
In six years, Kush Queen has grown into a multi-million dollar, multifaceted cannabis brand manufacturing category-leading hemp, compliant cannabis, transdermal, and minor cannabinoid products. The Kush Queen product line includes award-winning cannabis infused bath bombs, transdermal topicals, flower, pre-rolls, edibles, wellness supplements, and skincare.
Like all good things, Kush Queen was born out of community; at the intersection of social media and cannabis. Here's the story of who we are and how we got here.
It's 2006 and co-founder and CEO Oilvia Alexander is a budtender in California's medical market, working behind the counter weighing eighths, learning why people were seeking medical cannabis, and seeing first-hand how patients used cannabis for health and well-being. Most importantly, Olivia got to see what the industry was lacking: products with true efficacy and repeatable effect that also represent people that weren't the typical stoner bro, like women and the LGBTQ+ communities.
Fast forward to the next chapter and the Kush Queen community comes alive online. Alexander was running The Crystal Cult selling crystallized vapes and was one of the largest digital influencers in cannabis with over 2.5 million followers and an average of 100 million monthly impressions. Kush Queen was born out of The Crystal Cult and @TheKushQueens online community celebrating women who love cannabis. The Crystal Cult's best selling vape pen called "Kush Queen" was a magnet for consumers who did not see themselves represented in cannabis culture.
At this time Olivia met co-founder Michael Sawyer, a California native cultivator who was growing and processing indoor cannabis. Michael's passion for high-quality cannabis, innovation and technology was a perfect match for Olivia's desire to make cannabis a tool for elevating daily life. After gaining years of experience working behind the scenes with some of the top cannabis companies executing digital media digital strategy, marketing, and branding, Alexander and Sawyer sought out to create their own cannabis brand and products because they did not see themselves being represented in the culture. From this point forward, Kush Queen has developed and delivered cannabis products from a wellness perspective that is accessible to everyone.
Alexander explains, "I approach cannabis from a wellness perspective, and wanted to create products that would make cannabis more accessible and harness the true power of the plant. A lot of people think topicals are snake oil or that they don't work, but I believe they're one of the best delivery methods. After all, the skin is the biggest organ. I really just created products for myself that improved my quality of life and helped me cope with my bipolar disorder. Kush Queen is truly an expression of my experiences in products."
In the pre-prop 64 era, Kush Queen operated in the California market connecting with the community winning multiple High Times Cannabis Cup awards and innovated the topicals category with transdermal technology long before people really understood the power of nanoparticle applications. From this time on, Kush Queen has adapted and evolved with every turn of cannabis legalization.
After 2016, Kush Queen began recreational sales in California with the award-winning infused bath bomb. Today, Kush Queen is the number one cannabis bath bomb on the market. Expanding the topical line through innovation and technology, Soaked Shower Gel, THC Lube, and Melt Pain Relief Lotion followed in production. In 2022, Kush Queen launched ultra-premium indoor flower and infused pre-rolls in the California market.
In 2017, the opportunity for e-commerce and wholesale prompted Kush Queen to adapt the product line into hemp. Our groundbreaking mainstream collaborations with Bellacures Canna-cure and Alice+ Olivia have driven KQ beyond the traditional hemp company. Today, Kush Queen has over 50 hemp products, leads the market in minor cannabinoids and transdermal innovation. With over 1,000 wholesale partners, you can find Kush Queen products through the United States, Asia, and the United Kingdom.
Since day one Olivia's belief in, and passion for cannabis shapes her determination to normalize lifestyle and medical usage for everyone. As a voice for progressive change and female industry inclusion, Olivia was recognized as Dope Magazine's "2017 Social Media Influencer of the Year", "Top Women In Weed" by Variety, and was called "The Mariah Carey of Weed" by Elle. Kush Queen won Refinery 2019's Beauty Innovator Award, 2022 Emerald Cup 2nd place for best therapeutic topical, and 2 High Times Cannabis Cups. Kush Queen has been featured in the LA Times, Vogue, WWD, Instyle, Forbes, Rolling Stone, Harper's Bazaar, Elle, and countless other mainstream publications. Beloved by celebrities like Lady Gaga, Olivia Wilde, Viola Davis, Harvey Guillen, Ariana Madix, and Ruby Rose to name a few. Kush Queen has had the ability to cross over into fashion, wellness, and pop culture while maintaining legacy status as cannabis operators.
You can feel that passion and determination throughout Kush Queen's team, branding and community care efforts. Relentlessly committed to our community we have worked with organizations pursuing real change like Social Impact Center, Asylum Connect, BeYOUtiFul Foundation, Born This Way Foundation, Expungement Works, and Endo Black.
You can keep up with her on the daily, here.
Kush Queen Cares
We give, you give.
With cannabis, we see an opportunity not just to improve our lives, but improve our world. At Kush Queen, we began behind the counter of dispensaries and in the garden so our passion for the plant runs deep.
Our vision goes beyond bringing you great products to showing our care for people by giving back. From the beginning and until the very end, we will always look for ways to use our platform for the highest good.
Invest In Kush Queen
Grow with us as we take our vision of cannabis to the moon.
Our Active Partners Include: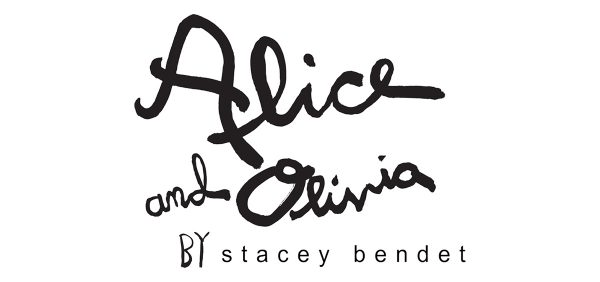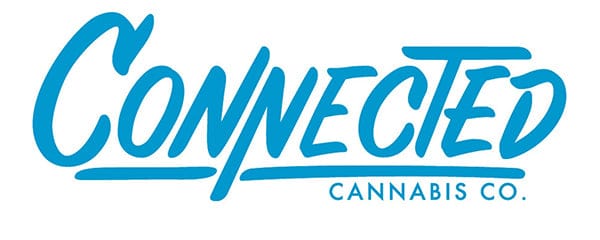 Request Investor Information