When Kush Queen decided to open itself up to Wholesale clients, we had no idea the effect it would have on us. We have been so inspired by the overwhelming number of small business owners who show up and support us, and the Kush Queen brand. We count ourselves lucky to have some powerful, educated, cannabis activists all over the country sharing our products with their customers. We just couldn't resist sharing some of these hardworking entrepreneurs with you!
Today we are featuring one of our very first Wholesalers, My Green Room LLC out of North Carolina. Thanks to their fearless, passionate and kind-hearted leader, Joellyn Woodward, a brand new audience of people have been able to learn about and experience the benefits of CBD!
Joellyn, the owner of My Green Room, is a 10-year cancer survivor, Mother, Grandmother, and Newlywed!! Congrats are most definitely in order!! Besides her obvious love of all things Hemp, she enjoys NCAA Basketball, Krishna and bonfires. Her desire to help others has been life long, and it is no surprise that she found a way to do just that, every day, at her shop.
How it Started
Joellyn didn't choose to open her shop on a whim. After using cannabis to help with her Cancer, Chronic PTSD, Bipolar 1 and Chronic Panic Attacks, she knew she had to spread the word. She put in the time to learn about the plant and its benefits so that she could share her knowledge with others. She had dreamt of opening a Cannabis dispensary for years, but because of the Cannabis laws in North Carolina, it just didn't seem possible. During a family vacation to Myrtle Beach, she stumbled upon a little shop selling CBD products and felt a rush of joy. She knew the time had come. Hemp was federally legal and she was ready to start selling! She did the research, found brands she believed in and by January of 2018 she was in business.
My Green Room started out selling at Craft Shows and Bike Rallies. Joellyn shared her favorite CBD products with a new audience and people took notice. After stumbling upon Kush Queens CBD Bath Bombs by a fluke chance in early 2018 she knew they would become a staple among her customers and has been carrying a variety of Kush Queen products ever since.
In the Summer of 2018, My Green Room officially opened their first brick and mortar shop. A 400 square foot spot in the back of a building. Less than 6 weeks later they were upgrading to a space double the size, right out front! On April 20th of 2019, they made yet another upgrade, this time to a 3,000 square foot facility! They are home to the first (and currently only) hemp smoking bar and lounge in the area. Their rapid growth is proof that people are falling in love with CBD, and there is no slowing down in sight.
The Struggles
It is important to note that running a CBD business is no easy feat. While hemp is federally legal there are still a number of roadblocks facing brand owners and retail shops. From having her merchant accounts shut down, her money withheld from her, her social media accounts being deleted, high percentage fees at every turn and pressure from local law enforcement, Joellyn has experienced many of the struggles first hand. Lucky for us, and for her loyal customers, she can't be stopped! She rolls with the punches, bounces back stronger and continues to push forward. Why? Because she believes in and understands the value of what she and her team have to offer their community.
The Payoff
Not only has CBD allowed Joellyn herself to improve her mental health, quit tobacco and get off a variety of medications, but it has allowed her to help so many others do the same.
"Watching people start living a better quality of life makes all the spreadsheets worth it," says Joellyn. My Green Room has helped 29 people (and counting) regain sobriety from hard drugs and pills. They have created jobs in a small and struggling county. Every day their team is educating people on the many ways CBD can improve lives. In turn, real peoples lives are being changed, for the better. Joellyn says "The best reward is hearing customer 's success stories." That, right there, is the payoff.
For the Love of Kush Queen
When it comes to Kush Queen products Relieve, Melt and Defynt are among the favorites at My Green Room. Joellyn told us that Relieve was the first Kush Queen product she ever tried, she fell in love immediately and since using these products her skin feels healthier than ever! We freaking LOVE that!
When asked if she wanted to add a little something extra, Joellyn said this…
"Kush Queen is family. Being a female business owner, I look to the Queens as a model. KQ has extended us so much love, support and goes a million extra miles. With my husband needing a full liver transplant, the Kush Queens reached out to help.  My dispensary would not be nearly as successful if not from the incredible guidance and support KQ extends to My Green Room."
*We are Blushing*
Honestly, there are no words to truly say Thank You to Joellyn and the My Green Room team. They have stood by our brand through thick and thin. When we were overwhelmed and working hard to expand with the growing demand of CBD, they were patient, kind and understanding. This is why we are so grateful to Wholesalers like My Green Room. We hope that you will reach out and show them a little love as well!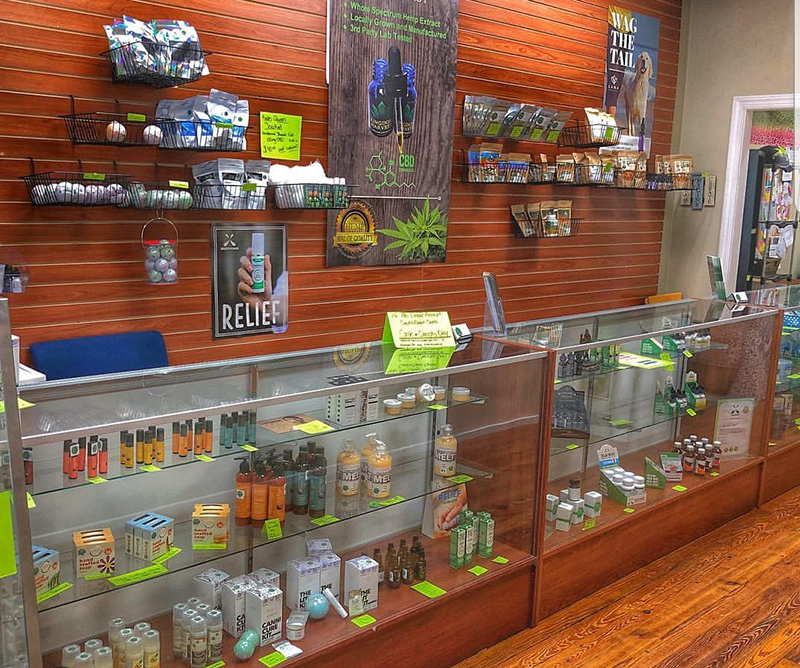 Shop Kush Queen at My Green Room
If you are in Rutherford County and want to grab some CBD (maybe some Kush Queen Bath Bombs *Wink, Wink*), we highly recommend that you swing by My Green Room to see all they have to offer! You can visit their website for more information, including their location. Don't forget to follow them on Instagram @mygreenroomllc and if you get a chance to stop by, tell Joellyn we say hello! … And try out that Smoking Lounge for us!
---
Don't forget to follow and tag @kushqueenshop and @kushQueenco in your Instagram posts and stories!
Looking for a Retailer like My Green Room, near you?
Search our Store Locator below or head to your local CBD shop and tell them to contact us!